SUNDAY 03.01.15 / 8 PM / $5
PROXY / 270 WESTMINSTER ST. / PROVIDENCE, RI
CTRL+ALT+REPEAT is an experimental music series that was founded in 2004 by Mark + Laura Cetilia out of an interest in exploring the intersections of electronic music, improvisation, contemporary classical music, and sound art. The March 2015 edition of the series will feature performances by Deleuzer, Ren Schofield, Donna Parker and Mem1 alongside two short solo guitar works by Jürg Frey performed by Luke Moldof.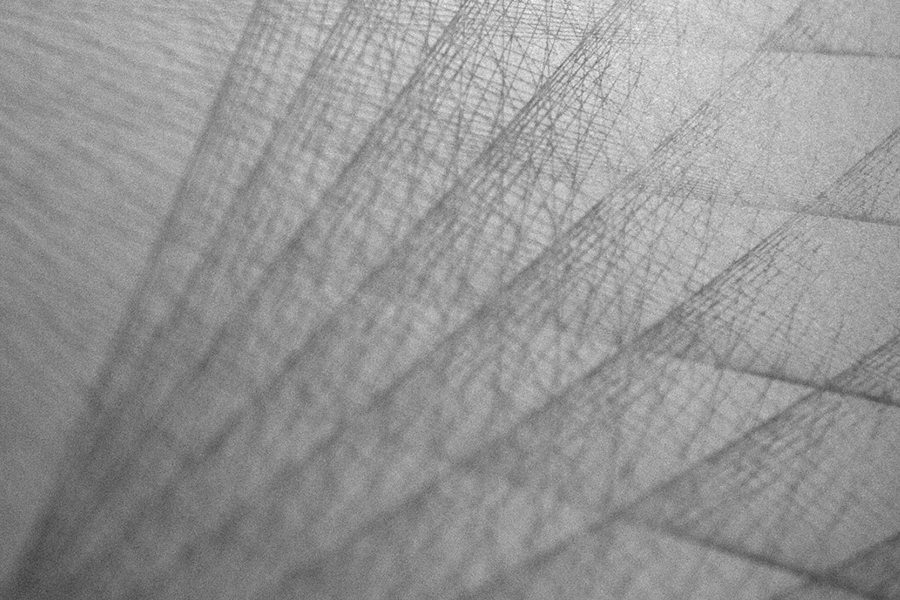 In the fall of 2012, Morgan Evans-Weiler contacted a group of Boston-based musicians with the idea of forming a regular working ensemble to explore approaches to collective ensemble music. The members of the group committed to weekly working sessions with a core goal of developing tactics which would provide a framework of continuity and intent within the context of open-form playing for a mid-sized ensemble. Drawing on a variety of backgrounds, there was also a conscious choice to work toward the integration of acoustic and electronic instruments utilizing a shifting ground of pitched and purely textural timbres.
Over the last two years, the group has convened on a regular basis, working on compositional forms, collective improvisation, and group exercises. The group has settled in to a committed membership of Morgan Evans-Weiler (violin), Howard Martin (reeds), Jesse Kenas-Collins (trumpet, reeds, feedback objects), Peter Gumaskas (modular synthesizer), Michael Rosenstein (amplified surfaces and oscillators), Chris Johnson (laptop), and Dan Wick (keyboards). The name Deluezer came from an initial thought that the group would read and discuss "A Thousand Plateaus" by French philosopher Gilles Deleuze and psychoanalyst Félix Guattari. That never came to pass, but the name for the group got batted around and stuck.



Ren Schofield plays under the guises of Container and God Willing and in the groups Form A Log and Pool. This performance will likely involve some type of cassette and sample collage set to a backdrop of minimal synth.



Donna Parker is an improvisational electronic artist. She creates a rich, layered, aggressive sound with minimal equipment. Active in the Boston area since 2001, Donna has toured extensively through the US and Europe. She has played solo, in duos with Jessica Rylan and Vic Rawlings, and collaborated with Neptune. She has released albums with Twisted Village, YDLMIER, Open Mouth, and Phase!



Experimental electronic performance ensemble. Founded in 2003 by Laura and Mark Cetilia, a wife-and-husband team, Mem1 creates original music for cello and electronics, as well as video and installation art… [Based in] Providence, Rhode Island, Mem1 owns and operates Estuary Ltd., a record label dedicated to experimental music and sound art, and organizes Ctrl+Alt+Repeat, a performance series for new music… The duo has performed throughout the United States, Europe, and the Middle East, and has collaborated with Steve Roden and the Penderecki String Quartet, among many others. In addition to several albums dedicated to the duo's original music—including Alexipharmaca (2006), Stationary Drift (2009), and Tetra (2010)—Mem1 has released an album of collaborative works, titled +1 (2009), and an album-length collaboration with Stephen Vitiello, Age of Insects (2011).
A Mem1 piece is typically an improvised, collaborative birthing and nurturing of a singular yet texturally complex sound. Spontaneously but carefully and gradually, the sound may begin as the breathing of the cello, played by Laura… Using a pick-up and laptop computer, Laura samples her own sound in real time, and loops them using looping/delay pedals that she operates with her feet while improvising on the cello. Her playing is far from traditional: she uses no vibrato, no figuration; she strives for thin tones of extensive duration, and employs extended techniques. Her idiosyncratic sounds also serve as source material for Mark, who samples and manipulates them in real time, with a laptop running software designed by the artist himself. He also adds to the burgeoning sonic texture using an analog modular synthesis system. Often the collaborative result sounds neither like a cello nor like electronics…
Mem1 is a unified cybernetic force, or complex cybernetic entity, comprised of two human artists plus their instruments and systems. In fact, Mem1's evolving, custom-built systems are as important an aspect of the duo's achievements as their ever-innovative sound. Confounding the complexities inherent in human-machine and human-instrument relationship, Mem1 understands its music as a feedback loop between the past and present.
—"Mem1," The Grove Dictionary of American Music (Second Edition), 2013.



Jürg Frey was born in 1953 in Aarau, Switzerland. Following his musical education at the Concervatoire de Musique de Genève, he turned to a career as a clarinetist, but his activities as composer soon came to the foreground. Frey developed his own language as a composer and sound artist with the creation of wide, quiet sound spaces. His work is marked by an elementary non-extravagence of sound, a sensibilty for the qualities of the material, and precision of compositional approach. His compositions sometimes bypass instrumentation and duration altogether and touch on aspects of sound art. He has worked with compositional series, as well as with language and text. Some of these activities appear in small editions or as artist's books as individual items and small editions (Edition Howeg, Zurich; weiss kunstbewegung, Berlin; complice, Berlin). His music and recordings are published by Edition Wandelweiser.
Frey has been invited to workshops as visiting composer and for composer portraits at the Universität der Künste Berlin, the Universität Dortmund and several times at Northwestern University and CalArts. Some of the other places his work has developed are the concerts at the Kunstraum Düsseldorf, the Wandelweiser-in-Residence-Veranstaltungen in Vienna, the Ny music concerts in Boras (Sweden), the cooperation with Cologne pianist John McAlpine, the Bozzini Quartet (Montréal), QO-2 (Bruxelles), Die Maulwerker, incidental music, as well as the regular stays in Berlin (where during the last years many of his compositions were premiered). Frey is a member of the Wandelweiser Komponisten Ensemble which has presented concerts for more than 15 years in Europe, North America and Japan. Frey also organizes the concert series moments musicaux aarau as a forum for contemporary music.



Luke Moldof is an electronic musician based out of Providence, Rhode Island. He received a BM from the New England Conservatory of Music. His current work utilizes flexible real-time modular electronic systems that split the difference between composition and improvisation through complex feedback loops and varying degrees of controlled randomness. Often these systems are made to respond to or coincide with the outside influence of reel to reel tape loops, field recordings, and prepared guitar improvisations. Moldof has performed at venues including Issue Project Room, The Stone, and lots of people's basements.